Superior Coach Limousine Service in Tehachapi, California (661) 822-5466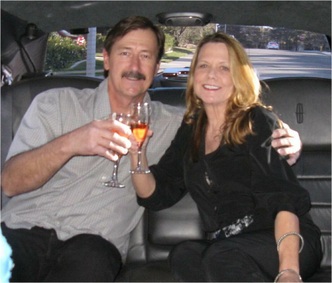 Bob & Donna Meadows/B&D Appliance-Donna's Birthday 10/8/13
An affordable Limousine Company located in Tehachapi and Stallion Springs, California.
When was the last time you went on a Limo Ride? Superior Coach Limousine Service in Stallion Springs, California is just a short distance from the Antelope Valley. This is another small business that I highly recommend. If you're looking for a unique gift for your wife, girlfriend, husband, lover, honey or you could just say: "The Love Of Your Life", why not take that special someone on a Limo Ride around Tehachapi, CA. Even though it's not far from Palmdale & Lancaster CA, it seems like you're a million miles away and the scenery is beautiful. Imagine sipping Champagne while enjoying a safe, comfortable & romantic ride with your sweetheart. For Donna's birthday, Oct. 8, 2013, I surprised her with just such a gift! She Loved It! We had such a great time! Romantic ride with champagne and music. We went to Jakes Steak House in Tehachapi for a delicious dinner and then a very romantic night drive back to Lancaster. Like Werner Wolf (the owner of Superior Coach Limousine Service) always says: "It's much more than just a Limo Ride,...It's an Experience!"
Now doesn't that sound like a great gift idea? And the price is lower than you'd expect!
Donna & I give Superior Coach Limousine Service 5 Stars! Great Service! Great Price!

---
---
Luxury Transportation and Limousine Service for Ridgecrest, California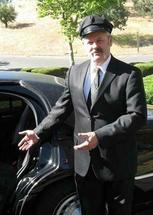 Looking for an affordable limousine service in Ridgecrest, CA? You've found it! Superior Coach Limousine Service also offers luxury transportation to our friends in Ridgecrest. Besides romantic rides, Superior Coach Limousine Service in Kern County, CA offers Limousine Service for Weddings, Birthdays, Anniversaries, Proms, Funerals, Winery Tours, Special Events and anything else you can imagine. Superior Coach Limousine will get you to and from your special event safely and with comfort & style . Also serving our neighbors in Stallion Springs, Tehachapi, Bear Valley Springs, California City, Antelope Valley, & surrounding areas.

Enjoy The Experience!
---
---

Meet Werner & Debbie Wolf of Superior Coach Limo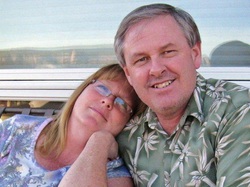 Werner & Debbie Wolf-Superior Coach Limo
Werner & Debbie Wolf moved to Stallion Springs, CA in 2009, and
discovered a need for luxury transportation. For many years Werner had
dreamed about starting his own Limousine company. What more perfect
place to do that than Tehachapi, CA with the beautiful scenery, wineries,
and centralized location to the Antelope Valley and Bakersfield theaters
and arena's.
In 2011, Werner & Debbie realized their dream and
Superior Coach Limousine Service
was born.
For more info go to
Limousine Service Tehachapi CA
or
Limousine Service Stallion Springs CA


Or you can call Werner or Debbie at
(661)
822-5466
and tell em
"Bob"
sent you
---
Superior Coach Limousine Service
17821 Tanforan Drive
Tehachapi, CA 93561
(661) 822-5466
---