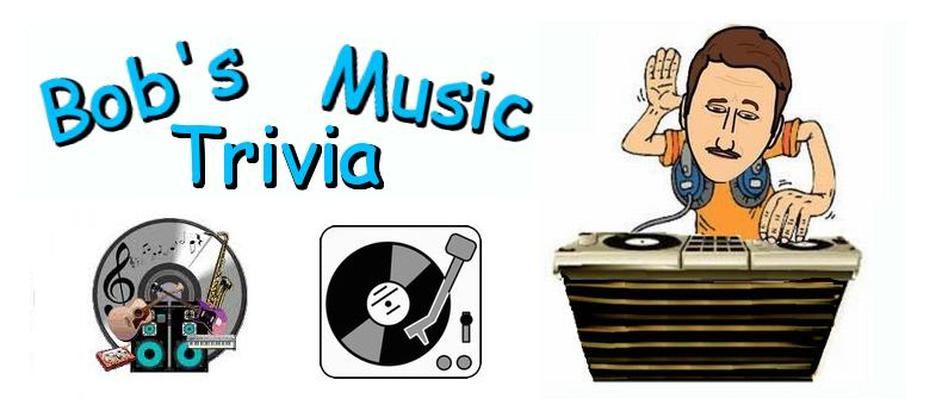 Welcome To Bob's Music Trivia! This is where we test your knowledge of

songs & artists from the 60's, 70's, & 80's...


---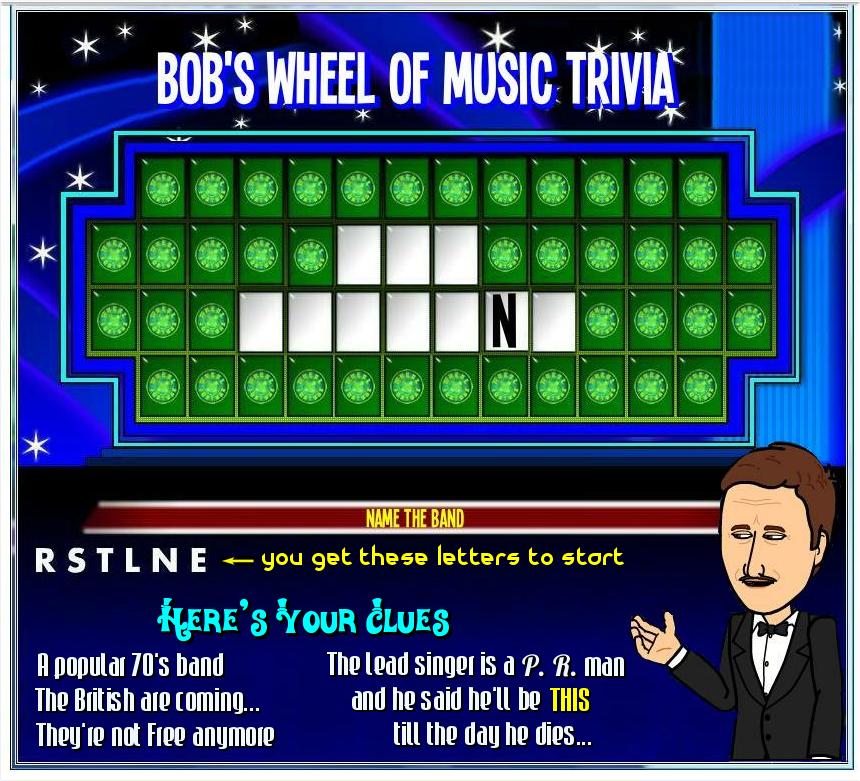 ---
Everyone who answers correctly will get their name in The Winners Circle but you must get your answers in by midnight, Saturday, March 22nd. The winners will be announced Sunday morning March 23nd on my facebook page. Take a guess if you're not sure and let me know if you want to be on the contestants list. It's All For Fun! And What's more Fun than Music Trivia? I know,...I know...Lots of things! Right??? Good Luck & Thanks for Playing! -Bob



---
---
Here's The Answer To "Bob's Wheel of Music Trivia" !!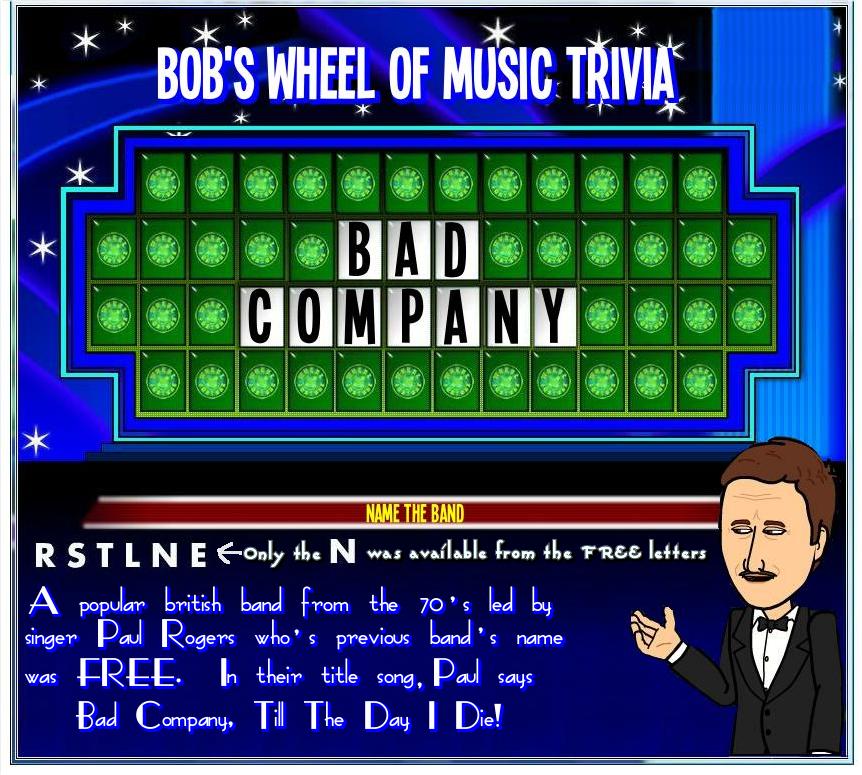 ---
---
And Here Are The Winners !!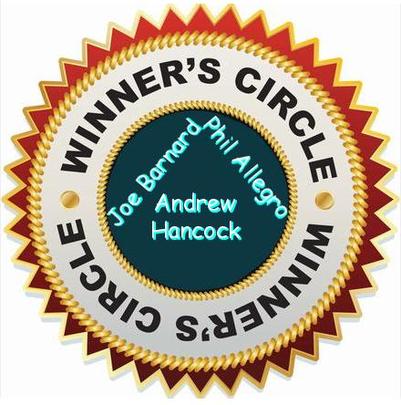 ---